Summer is approaching and the right outdoor lighting in your backyard or on your patio is perfect for extending those summer hours! I'm featuring a variety of outdoor lights from Lumens today, to show you different styles of lights that will add instant charm to any outdoor area.
Lately, I have been on the hunt for an outdoor ceiling fan for our carport. It's the perfect space to host family gatherings and it's my work space for my furniture projects. I think a fan would be perfect to keep cool out there but since I want to redo the ceiling and add decorative pieces to the space, I am looking for an outdoor fan that has a modern look that will really stand out.
Lumens lighting is a great place to start for lighting ideas! They have so many beautiful modern lights that make it easy to update any space, and I love the various styles and modern look of the lighting they have available. I chose these particular lights based on design and various uses, but also keeping price in mind.
Mini Torches: It's easy to see why I chose these mini torches! I love the modern and shiny look they have and really, they don't have the look of the usual outdoor torches. They would brighten your outdoor party, day or night!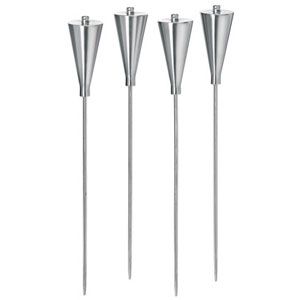 ORCHOS Mini Torches Set of 4 by Blomus
Outdoor Pendant: I love this outdoor pendant because it has an industrial look and the seedy glass adds texture to this piece. AND, that Edison bulb! The look of the bulb really makes a difference and it gives this contemporary light a classic look.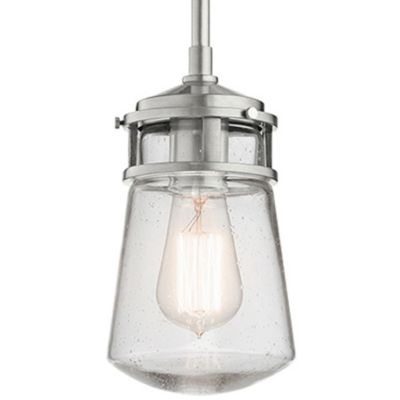 Lyndon Outdoor Pendant by Kichler
Outdoor Ceiling Fan: What's not to love about this ceiling fan? What a difference it would make in any outdoor covered space! No breeze? No problem! With a blade diameter of 54″, you will have good airflow with this fan!

Ascension Ceiling Fan by Fanimation Fans
Outdoor Wall Sconce: Another light with seedy glass, which is securely framed and accented with a beautiful metal finish. It's amazing how much charm a light like this can add to any entry door.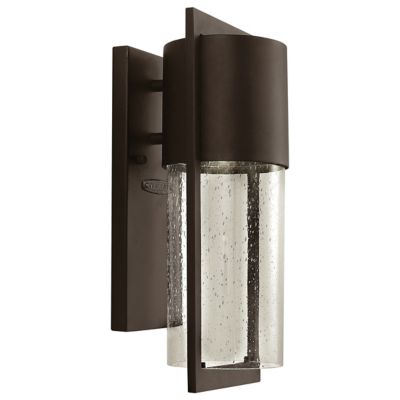 Shelter Outdoor Wall Sconce by Hinkley Lighting
Copper Area Light: Another light that will brighten your space, day or night! I am just wild about copper and I could imagine this light would make any pathway bright and beautiful with such a lovely finish and design!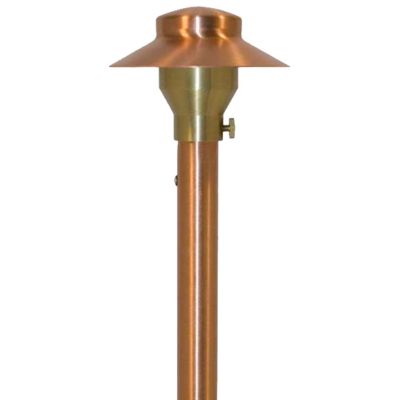 Copper 3.5 Inch Area Light by Focus Industries
Outdoor Pier Lamp: This outdoor pier lamp has a gorgeous modern design that will complete the look of any post or pillar. I just had to include this one in on my picks for outdoor lights because it has a style that will bring attention and detail whether the light is on or not.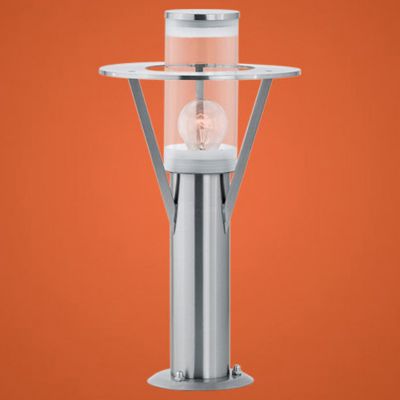 Belfast Outdoor Pier Lamp by Eglo
I hope you enjoyed my picks form Lumens Lighting! They have so many styles to choose from in addition to the lights I have featured here. Also, check out their Sale + Clearance section on their website for the latest deals and promotions!
PIN: